Printer of NFC Lexus Ad: Other Advertisers Interested, Though Waiting for Apple
Despite the added costs, NFC is attracting interest among advertisers of print publications, according to the large printing house that produced a high-profile magazine ad for luxury car brand Lexus.
The print advertisement went out to 500,000 subscribers of Wired magazine in major U.S. metropolitan areas, including New York, Los Angeles, San Francisco and Boston, inviting readers with NFC phones to tap a label attached to the ad page containing an NFC tag.
When they tap, their phones read a URL stored in the tag, which opens a mobile Web site, where the users can view a video and other content on Lexus' in-car navigation and app service. Though vendors say the tags are usable with all standard NFC phones, the magazine promoted the specialty ad to owners of Android NFC phones.
Besides consumer magazines, publishers of publications even more heavily focused on advertising are expressing interest, said Matt Kammerait, product manager for interactive print solutions at Quad/Graphics, one of the largest printing houses worldwide. Quad/Graphics prints consumer titles for Condé Nast, publisher of Wired, among others, and also prints publications ranging from catalogs to advertising circulars.
"This project has sparked a lot of inquiries and discussions of what can be done with the retail and (product) catalogues, direct mail and retail advertising inserts (in newspapers)," Kammerait told NFC Times, adding: "A good chunk of folks are waiting to see what Apple does. Apple users are more inclined to interact with digital content than similar Android users."
Among categories of advertisers expressing interest in NFC are manufacturers and retailers of clothing and cosmetics. They could encode URLs in the tags to deliver more product information or offers, including coupons. For example, users could download the coupons after tapping an ad in a magazine or retail circular. UPDATE: Or they could bring the circular with the NFC tags on it into the store and point-of-sale terminals could "activate personalized discounts and other offers," said Quad/Graphics. END UPDATE.
If the advertisers and publishers choose NFC, they would be eschewing much cheaper 2-D bar codes, or QR codes, printed directly on the ad page, which could also link the smartphone users to mobile Web sites. The bar codes also are accessible to many more phones, but they take longer to read and are considered obtrusive by some.
It's not the first print advertisement containing NFC chips. Tag supplier UPM RFID, now part of Netherlands-based Smartrac, and the supplier of the tag inlays for the Lexus ad in Wired, also provided tags for a Nike ad that ran in the French magazine Amusement in 2009. Because of the scarcity of NFC phones at the time, the ad was designed for low-cost NFC-enabled USB devices that could read the tags.
But the Amusement magazine issue containing the NFC ad came in at only 20,000 copies. The Wired ad distribution was 25 times larger.
Quad/Graphics' Kammerait said the printer didn't have to retool to attach the labels containing the NFC tags to the printed ad pages. Also, the labels were no thicker than other specialty labels, such as fabric swatches, the print house has handled before.
There was one major difference, however, between the NFC ads and others with specialty labels Quad/Graphics has worked with–the need to ensure that the NFC tags could be read by users' NFC phones.
The printer's technicians tested the tag in each of the print issues three times before approving the copy for distribution: They read the tags once as the machines applied the labels, once as the magazine was being bound and finally when the issue was being prepared for mailing to subscribers.
The verification was necessary "particularly because it's (NFC technology) going through fairly intensive manufacturing processes," Kammerait said, though declined to say what percentage of the tags had to be discarded because they didn't pass all three tests.
Jonathan Hammond, executive director of communications at Wired, said he knew of no problems encountered by subscribers in reading the tags, which Quad/Graphics included in its April issue mailed out in March.
"We have been extremely pleased with how the technology has performed and have not received any negative feedback from readers," he told NFC Times.
Higher Costs
The obvious drawback to putting NFC chips into tens or hundreds of thousands of copies of print advertisements compared with bar codes is the cost.
Organizers of the Wired project have declined to say how much the tags cost, but in low quantities, tags run $.50 to $1 apiece.
But Michael Manley, a consultant on the project, said the Lexus ad labels cost much less than that, and insists vendors did not subsidize the cost.
Manley, of U.S.-based Manley RFID Consulting, which has focused in the past on RFID tags used for inventory control and related applications, said price is not so much of a factor for publishers and advertisers considering NFC-enabled print ads. They are trying to make a splash, and in the case of Wired and Lexus wanted to give readers an interactive experience, without requiring them to take a picture of a QR code to access the Lexus app suite demo.
"I expected a lot more pushback on the price," Manley said. "If someone believes they have a tool to connect directly to consumers, that's worth a lot more. What's interesting about this technology, it's the first semiconductor technology that really goes after marketing budgets."
UPDATE: A source told NFC Times that Wired paid for the tags itself and is receiving a fee from Lexus each time a user taps the ad. END UPDATE.
In most expected scenarios for consumers tapping NFC tags to get URLs transmitted to their smartphones, the tags are embedded in smart posters or related media. These posters will be installed at strategic points in and around stores, bus stops and other public areas. This requires a relatively small number of tags.
Making a Splash
Wired sees itself as a tech magazine for the culturally hip and has a reputation for running "experimental" ads. Luxury car maker Lexus also wanted something different with its ad promoting its in-car navigation and information service, Lexus Enform with Safety Connect. With NFC tags, unlike more common QR codes, "there are no apps to download and no pictures to take," Wired's Hammond said.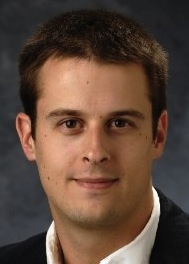 Printer Quad/Graphics worked with U.S.-based WS Packaging Group, which provided the labels, using NFC inlays supplied by Smartrac. The tag supplier used NXP Semiconductors', NTag 203 chips, which contains 168 bytes of total memory.
That is more than enough to store the URL linking the subscribers' NFC phones to an interactive mobile site with videos demonstrating the Lexus app suite available on the new Lexus GS, including Bing, OpenTable, iHeartRadio Pandora, MovieTickets.com, and Yelp, along with the navigation system.
Smartrac's Mikko Nikkanen, business development director, RFID, contends NFC tags are also more secure and potentially more trackable than QR codes.
For example, a tag in a print ad could transmit a unique serial number when tapped, yielding valuable data on the consumer to advertisers.
"Each time this tag was tapped, you would get the time and date, of course, when it was used and how many times it was used," he told NFC Times. "You'd have a complete analysis based on that tag."
Advertisers could then send more narrowly targeted follow-up promotions to those smartphone users demonstrating they are most interested in the NFC-enabled ads, even if they don't know their names. Of course, even without the names, the tracking would require the consumers to opt in.
Unsightly QR Codes?
The other major disadvantage of using NFC compared with 2-D bar codes is the relative scarcity of NFC phones that can read the tags. To scan a bar code, users need only a phone with a camera and the proper bar-code reading application.
Lexus estimates that only about 3 million U.S. consumers have NFC-enabled smartphones, according to Brian Bolain, the car brand's national marketing communications manager.
Other NFC observers place the pool of phones higher, and while Lexus and Wired are targeting such Android NFC phones as the Samsung-made Nexus S and Galaxy Nexus, the tags in the ad could be read by other NFC-enabled phones, including BlackBerrys and Symbian-based Nokia phones, according to Manley, since the tags comply with NFC Forum's Type 2 tag format standard.
A projected 100 million or more NFC-enabled smartphones running Android and such other mobile platforms as Windows Phone are expected to be shipped this year. That's not counting the next iPhone, since it remains to be seen whether Apple will adopt the technology.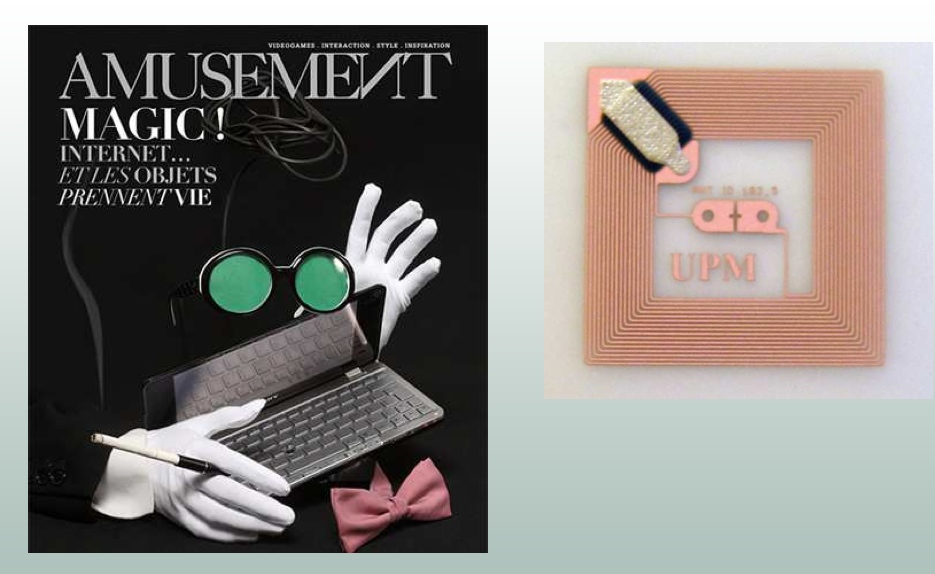 Even if Apple does adopt NFC, most smartphone users will not be carrying a handset capable of reading tags for at least a few years to come.
But for Manley, who is devoting more of his consulting business to NFC, the comparison with QR codes also comes down to aesthetics for certain advertisers. A label containing a tag could blend more easily in the design of the ad, though there would still need to be a touchpoint indicated.
"When you have a product like wine, people (would) like to slip an NFC tag underneath the label. They don't want a bar code. It looks horrible," he said.
Of course, whether QR codes are unsightly or not, given the added costs and testing required for embedding NFC chips into print ads, it would take some time before ads like the one placed by Lexus in Wired become commonplace.