New NXP Tag Line Targets Advertisers and Other Markets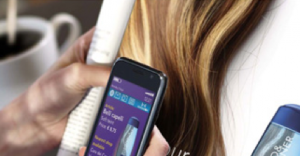 By:
Kiona Smith-Strickland
With its recent launch of a second-generation of tag products, NXP Semiconductors hopes to tap into what it sees as increasing demand by advertisers for data analytics on prospective customers.
NXP is positioning the new line of tags, the NTAG21x, as a way for advertisers and brands to more quickly roll out campaigns using NFC tags to collect data online, through such media as smart posters and print ads. There is also a feature that enables advertisers to collect rudimentary data in offline mode. Another feature enables simple authentication of luxury products.
Most of the features in the line are not new and are possible with NXP's popular NTAG203 chip tag. But the Netherlands-based chip maker, the largest producer of NFC chips worldwide, is continuing to try to encourage demand for NFC technology beyond payment.
It's seeking more uses for NFC tags like the attention-grabbing NFC-enabled Lexus ad that ran in Wired magazine in April or the millions of NFC-enabled toys that work with the popular Skylanders video game series.
"The idea behind a product family, instead of a single product, is to address the different needs of NFC applications," Giancarlo Cutrignelli, senior global marketing manager at NXP Cutrignelli told NFC Times.
Prices would vary for the tags, mainly according to the memory available in the NTAG21x line, which come in a range of sizes.
One of the new features of the chips is what NXP calls "UID ASCII mirror," which would enable tag producers to more easily combine the UID, or unique identifier serial number, with a URL in each tag.
NXP claims that the unique number could be encoded more easily on the chips so tags could be produced more quickly, which would mean faster rollouts of NFC tag campaigns for brands.
This serial number combined with a URL lets the server identify which tag has been tapped by users to access the URL. Measuring traffic to each tag's URL helps advertisers see which individual tags in a deployment receive the most attention.
Advertisers would be able to collect data on devices that interact with the tags, such as browser type and the GPS coordinates of the location.
Unless users have some type of loyalty app for the advertiser or brand on their phones, however, the advertisers would not be able to collect individual user data. For users with these types of apps, advertisers might have access to such data as age and sex, provided by the user who opts in on the application.
Tapping Print Ads
Advertisers have more possibilities to collect data when they use NFC tags in magazine advertisements, since the publisher's database could offer additional information on subscribers who tap a tag in the publication they've subscribed to.
The NFC-enabled Lexus ad in April attracted advertisers' attention to the possibilities of NFC despite its higher cost compared with QR codes. As NFC Times reported, the advertisers could get the time, date and number of times a user tapped the tags and potentially other information.
Advertisers could then send more narrowly targeted follow-up promotions to those smartphone users demonstrating they are most interested in the NFC-enabled ads, even if they don't know their names. Of course, even without the names, the tracking would require the consumers to opt in.
IPC Media, which publishes women's magazine Marie Claire in the UK, said it would introduce an NFC-enabled ad for Nuffield Health in a limited number of copies of the magazine's December edition. By tapping, subscribers could download a two-day pass to a Nuffield Health fitness center.
It's unclear how many issues IPC plans to distribute with the NFC tags, but Wired magazine printed a reported 500,000 NFC-enabled copies.
These and other high-volume uses for tags, such as embedding tags in shelf labels through supermarkets or other large retail locations–as French merchant groupe Casino is experimenting with–require affordable tags. The demonstration project in one store alone by Casino has called for 25,000 tags.
NXP and tag producers that use its chips have declined to reveal prices for the tags, though the cost is said to be roughly €.20 (US$.25) apiece for the Casino project.
NXP said it has a range of memory sizes available in its line, including the low-cost NTAG210, with only 48 bytes of space. Other tags range in size from 144 bytes to 888 bytes and all comply with the NFC Forum tag type 2. This would enable all standard NFC phones to read the tags, not just those with NXP chips, as with tags using the chip maker's proprietary Mifare Classic chips.
Tags supporting NFC Forum's type 4, not included in the NTAG21x line, sport memory sizes greater than 1 kilobyte.
A 24-bit NFC counter in the NTAG21x line also could keep an offline tally of how many times a tag is tapped by an NFC device. Advertisers could access the counter offline by tapping the tag with a phone using an authentication app, but the counter just reveals the bare measure of how many times a particular tag had been tapped, with no other data.
Cutrignelli told NFC Times that currently, the only way to collect real analytics is through an online connection, when a consumer accesses the URL stored on the tag.
The offline counter is suited for places with poor network coverage or where consumers only want to access offline information, he said.
According to NXP, the counter could be used for promotional offers, such as couponing, in which the first 20 customers receive a discount; or lotteries, in which the hundredth customer gets a prize, said Cutrignelli.
Authenticating Tags and Products
Separate features in the tag line support a digital signature based on the chip's UID, which users could read and verify with NFC-enabled devices. Users would need an authentication app on the NFC-enable smartphone to read this "originality signature," but there would not be a need for complex key distribution. The feature is intended for product authentication.
A separate 32-bit password authentication feature enables an authentication app to send a command containing a password to the tag. The password would be verified offline on the tag itself, said Cutrignelli.
He said that such authentication would be useful for NFC applications that deliver weekly offers, product prices, or links to free downloads, in which the tags must be re-encoded in the field.
He also cited tags with multiple applications, which could benefit from the basic security. "A typical example is a city card, with Web links (open) and offers from local shops (protected)," he said.
NXP acknowledged that password authentication for NFC tags is not new, but contends that NXP has made authentication more flexible for NFC applications, though the company declined to elaborate.
"Security is a relative concept," Cutrignelli noted. "A solution is secure enough if it is able to make it anti-economical for a hacker to hack it."