Inside Secure Releases New Android NFC Stack; Accuses NXP of Monopolizing Market
NFC chip supplier Inside Secure has released a new version of its NFC software stack, as it seeks to break rival NXP Semiconductors' dominance of the market for NFC chips in Android phones.
Inside, which announced the release of NFC software to support Google's new Android 4.0 operating system, or Ice Cream Sandwich, charges that NXP is trying to lock Android phone makers into its NFC chips.
Google has adopted NXP's NFC software or protocol stack for Android and is using the software–along with NXP's NFC chips–in its Nexus S and Galaxy Nexus NFC phones. Samsung Electronics makes the phones for Google and is also using NXP software and chips for all its own NFC phones. Just about all other makers of Android NFC devices are doing the same.
This is a problem for Inside, since the France-based chip supplier has been cut out of early NFC chip business for the fastest growing smartphone system, Android. Inside instead has had to make due with the contract to supply all NFC chips to Research In Motion. While RIM has already introduced several NFC-enabled BlackBerry models, its platform continues to fade against Android and Apple's iOS, with Microsoft's Windows Phone beginning to ramp up. Inside has made the charge of NXP's monopoloy on Android NFC chip supply before.
NXP has used its partnership with Google to good effect, with Android believed to make up a great majority of the 100-plus smartphone and tablet models NXP says are in the pipeline using its chips.
But this has cost device makers flexibility, contends Inside. The NFC software stack, or middleware, is vital to the NFC functionality of the phone. The software connects the NFC chip to the phone's operating system on one end and to the application programming interfaces and, by extension, the applications on the other.
"A great deal of the code has NXP dependencies on it, so using the NXP software stack for non-NXP NFC chips would be very difficult," Inside's chief operating officer Charlie Walton told NFC Times. He argues that Inside's "Open NFC" software stack "offers choice in breaking this monopoly on chips."
Jeff Miles, NXP's vice president for mobile transactions, responded that the Android operating system is open source and so is NXP's NFC software stack designed for it. It means handset makers or other original equipment manufacturers could use another NFC software stack if they wanted to.
He stresses, however, that NXP keeps its NFC software stack updated and extends it for new applications. Also, Google has validated the stack to run on Ice Cream Sandwich, said Miles.
"We find fault with their (Inside's) claim," Miles told NFC Times in a statement, saying that the industry has "validated" that the NXP software stack does not force device makers into using NXP's NFC chips.
"We believe the reason NXP was and continues to be selected in most designs is not at all related to software dependencies," adding that "the level of maturity of the NXP NFC software is far better than any other, and this is not about having just one version of a software."
Inside's Walton counters that any expert that looked at the NXP NFC software stack for Android would conclude NXP embeds code that does not accommodate chips from other vendors besides NXP. He said these were "low-level dependences," though did not immediately elaborate.
The lowest layer of the NFC software stacks from both NXP and Inside–called the hardware-abstraction layer–specifically supports the vendors' respective chips.
But Inside argues that the hardware-abstraction layer, or HAL, is the only thing in its NFC software stack that is strictly dependent on its NFC chip. And the vendor in its announcement this week makes a point of saying that it will publish the HAL, along with the rest of its open-source NFC software stack.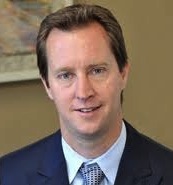 If they choose not to use Inside's NFC chips, device makers could have other NFC chip suppliers adapt this HAL to their own chips. The device makers would then be able to use the Inside Open NFC stack to support other vendors of NFC chips. This brings consistency across multiple platforms and improved interoperability, said Inside.
"Broadcom could download this stack and make this their baseline," said Walton, referring to U.S.-based Broadcom, a major chip supplier to smartphone makers, which has announced its own NFC chip.
Of course, Inside is hoping smartphone and other device makers choose Inside's NFC chips and not those of NXP or forthcoming NFC chips from Broadcom or other major chip suppliers.
But while Inside said it "anticipates" Android phone and tablet makers will incorporate its NFC chips in their devices in 2012, it has yet to announce any design wins or any Android phone maker that is using its Open NFC stack.
With the head start NXP enjoys and with much larger chip makers, such as Broadcom, vying for business, it seems likely Inside will have to be content with becoming a secondary supplier to Android NFC device makers.