Identive Announces Record Quarter for NFC Tag Shipments
Tag supplier Identive Group shipped nearly 15 million NFC tags during the fourth quarter of 2012, which CEO Ayman Ashour described as a quarterly record for the company.
Identive, one of the world's top three suppliers of NFC tags, also said it has received orders for 8 million additional NFC tags to be shipped during the first quarter of 2013, though the company wouldn't predict whether first quarter tag shipments would surpass its fourth quarter shipment total.
Still, an Identive spokeswoman told NFC Times that NFC is the fastest-growing component of its overall RFID business.
Identive earlier told NFC Times that it expected to ship between 70 million and 80 million RFID tags during 2012, and NFC tags made up "a growing percentage" of those shipments, though the company declined to elaborate. Non-NFC tags include RFID tags used for such applications as library checkout and theft prevention.
Ashour said the orders for 8 million NFC tags for the first quarter were for "machine-to-machine applications," which has become a growing part of the market for NFC tags, apart from tags that users tap with their smartphones. The company spokeswoman said these are follow-on to orders from the last quarter of 2012, which also included a lot of NFC tags for machine-to-machine applications.
All of the NFC tags shipped during the fourth quarter of 2012 and ordered for the first quarter of 2013 comply with NFC Forum tag type standards, Identive told NFC Times. They include either finished tags or inlays for tags.
The company declined to say whether NFC orders appear to be increasing in 2013, but the spokeswoman said there is "a lot of market opportunity to make that happen."
Identive said the follow-on orders indicate "a growing trend" for machine-to-machine applications, in which tags can communicate automatically with devices, using software, and the software can rewrite parts of the tag.
Such applications could include NFC-enabled health or medical monitors or physical objects that can connect with electronic games. The latter are becoming a popular use for NFC tags, in which video games incorporate real-world toys embedded with NFC chips.
The first high-profile video game to use NFC to link with physical objects is Activision's Skylanders series, which boasts $500 million in retail sales so far. When players place the toys on an NFC reader in the Skylanders "Portal of Power," the game's software reads data on the chip and brings a digital version of the figure onto the screen and into the game. The portal, which is a platform incorporating an NFC chip, can also write information to the tags embedded in the toy figures, as players build up points for those characters.
Disney also recently announced its own NFC-enabled video game, Disney Infinity, featuring characters from Disney and Pixar film characters. The game will launch in June 2013.
Identive declined to comment on whether it is supplying tags to these products.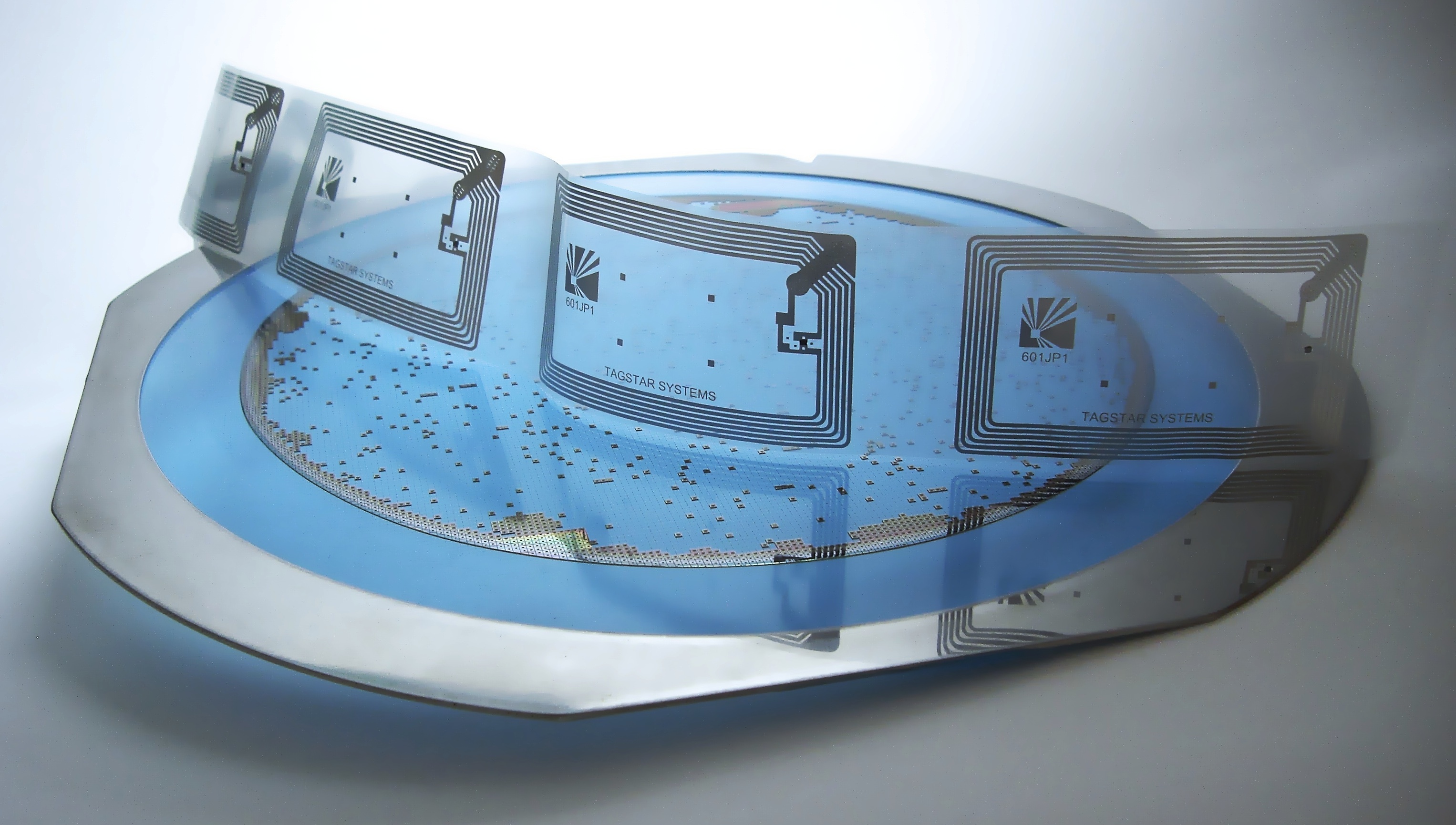 In the same announcement last week, Identive said it would release two new NFC software development kits, or SDKs. The NFC plug and play starter kit lets developers test newly-created applications on a variety of NFC chips, said Identive. And the NFC-NDEF tag editor kit focuses on testing, demonstration, and personalization of tags. Both kits will be available for shipment in February
Germany- and U.S.-based Identive, which supplies smart card readers, NFC and RFID transponders, along with ID software and security systems, sees NFC as a growth area.
Besides inlays and finished NFC tags, the company offers a new NFC marketing campaign platform, which it introduced late last year, called Tagtrail.
Identive doesn't break out NFC revenue in its financial statements. The company continues to lose money overall, reporting another net loss during the third quarter of 2012 of $7.9 million, on revenue of $22.9 million.
That revenue was down 14% from Q3 of 2011, during which Identive posted a net loss of $3.7 million. The company expected revenue for all of 2012 to come in at about $95 million, down from $102.7 million in 2011.
Identive announced a restructuring program in June of 2012.