Google Wallet Point Man at Citi Leaves for Post at Daily Deal Site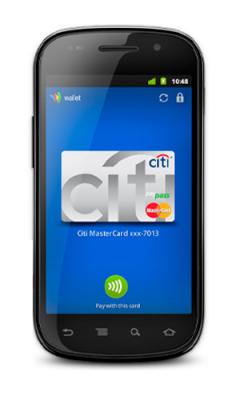 Dickson Chu, who headed the Google Wallet program at U.S.-based Citigroup, has left the bank to take a newly created post as senior vice president for merchant solutions at daily deal site LivingSocial.
Chu, who had served as managing director for digital networks in Citi's global enterprise payments unit, leaves the bank after less than two years. He had joined Citi after a six-year stint at PayPal, where he last served as vice president of global products and experience.
Chu was instrumental in forging Citi's partnership with Google, which puts a Citi-issued mobile credit card supporting MasterCard PayPass in the Google Wallet.
Since launching in September, the Google Wallet is off to a slow start in terms of consumer use, sources say. And it's available so far only on one phone model, the Galaxy S 4G, and with one operator, Sprint.
Citi is still the only bank partner Google has announced for its wallet. The wallet also contains the Google Prepaid Card, which can be funded by other payment accounts and which also supports PayPass.
Chu, speaking at a conference in October, criticized Google Wallet rival Isis, noting that Isis and the mobile carriers behind it plan to charge fees to banks and other service providers to rent space on their SIM cards. This would cast Isis in the role of a "gatekeeper" and could hamper development of NFC for the mass market, Chu said.
Before Citi, Chu held a key post at PayPal, where he led product strategy, development and user experience for customers and merchants, according to an announcement yesterday of his move by LivingSocial, which is the second largest daily deal site after Groupon.
Prior to PayPal, Chu served as general manager for Yahoo! PayDirect, among other positions.
At LivingSocial, he will develop and promote products and services for local merchants, said the Washington, D.C.-based company.
"Dickson brings a deep background in developing vital business services for merchants, and we believe he is the ideal leader for a new division within LivingSocial dedicated to the creation of the next generation of local merchant solutions," said Tim O'Shaughnessy, CEO of LivingSocial, in a statement.