Google to Get More Wallet Phones on Sprint; Seeks Other Telcos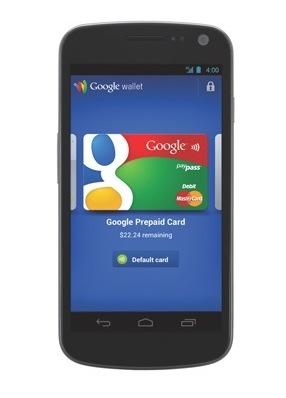 While he announced that U.S. mobile operator Sprint will introduce more than 10 additional NFC phones supporting the Google Wallet this year, Osama Bedier, who heads the wallet program at Google, revealed few other details about how the Web giant plans to boost the wallet's market presence.
Bedier, Google's vice president for the wallet and payments, speaking Thursday at the Mobile World Congress in Barcelona, said Google was having "conversations" with other mobile operators, along with handset makers and merchants, as it seeks to expand the reach of the wallet. He offered few specifics, however.
He said the 10-plus Google Wallet-bearing phones to be launched this year by Sprint would be in addition to the Nexus S 4G, which is already on the market and the Galaxy Nexus and LG Viper, which Sprint plans to release during the first half of 2012.
The latter two phones, which are Sprint's first supporting 4G LTE Technology, will run the latest version of Android, dubbed Ice Cream Sandwich. This will enable the handsets to do quick peer-to-peer transfers of contacts, videos and apps, with Google's Android Beam.
All are Android phones, and the Nexus S and Galaxy Nexus are made for Google by Samsung Electronics. Sprint is already promoting NFC and the wallet on the Galaxy Nexus in a YouTube video.
The new Google Wallet phones this year will help­–but not solve–one of the key challenges facing Google–the scarcity of NFC phones supporting its wallet. The Nexus S 4G remains the only handset officially supporting the wallet until Sprint introduces others.
And Sprint, the No. 3 carrier in the United States, also remains the only telco on record supporting the wallet so far.
Other large U.S. carriers are shunning the Web giant in favor of their own planned mobile wallet launch from their Isis joint venture. The largest among them, Verizon, has tried to block its own subscribers from using the wallet on the Galaxy Nexus.
Google also faces a paucity of point-of-sale terminals that can accept payment as well as offers, coupons and rewards in a single tap of the device. The nonpayment applications are key to Google's business case for the wallet, and "SingleTap," as Google calls it, is important to the user experience.
In addition, only one bank so far has announced its participation in the wallet, Citigroup. That's in addition to a Google-branded prepaid card that can be funded by other credit cards. Both payment applications support MasterCard PayPass.
Bedier, though vague when addressing these issues, struck an upbeat tone about prospects for expansion of the Google Wallet rollout.
"Almost every handset manufacturer is having conversations with us and putting phones through the process," said Bedier.
"More banks are signing up, more financial partners and almost every POS vendor has committed to make NFC a default in future product lines. We're learning, learning about building things better and better."
Bedier said that in the U.S., 22 of the "largest merchants" have adopted the wallet. "And many more are coming this year."
But he didn't name them or specify whether they would install terminals supporting SingleTap.
Discussions with Mobile Operators
NFC phones from Google's soon-to-be acquired Motorola Mobility division–expected in coming months–could help add to the base of phones supporting the wallet.
But it remains unclear when Google will be able to announce another telco partner. Bedier only said that Google was having conversations with "all of the mobile operators, as we speak."
Google has talked to mobile operators globally, that is for certain, though is not believed to be getting very far with most large European and Asian telcos or groups, which have their own NFC mobile wallet plans.
NFC Times has confirmed that among the telcos Google is talking with are NTT DoCoMo and KDDI, Japan's largest and second largest operators, respectively. The Web giant is believed to have also approached the largest telco in South Korea, SK Telecom, and the country's No. 2, KT Corp., as well.
All four operators have large contactless-mobile rollouts in progress, with the Japanese telcos moving to standard NFC from domestic FeliCa contactless technology from Japan's Sony Corp. this year. The Korean telcos are already rolling out NFC.
Japanese Telcos Consider Google Wallet
Negotiations are ongoing in Japan, NFC Times has learned, but a key sticking point is that Google requires some measure of control of a secure element in the phones for its wallet, said a DoCoMo source. Moreover, there are few terminals in Japan that support standard NFC applications, which Google Wallet is geared for, such as MasterCard PayPass.
And embedded secure elements in the nearly 70 million FeliCa-based wallet phones sold in Japan since 2004 are controlled by FeliCa Networks, a joint venture of Sony and DoCoMo.
The plans for the transition from FeliCa to NFC in Japan call for telcos and chip and phone makers to put NFC applications onto SIM cards. There would be a separate secure element, an embedded chip, supporting FeliCa in these "hybrid" NFC-FeliCa phones. This would enable users to tap them on the massive infrastructure of FeliCa point-of-sale and transit terminals.
It appears unlikely that DoCoMo, Japan's dominant telco, would adopt the Google Wallet, however. Besides wanting to retain complete control of the secure elements in its phones, DoCoMo has its own payment application and has marketed its FeliCa wallet phones, or "Osaifu-Keitai," aggressively to subscribers.
Moreover, unless Google somehow adapted its wallet to FeliCa, there would be few places, at present, for consumers to use it. For example, there are only about 300 POS terminals supporting PayPass in all of Japan.
But Google might be willing fund the roll out of more payment terminals.
And the Web giant is probably getting a more receptive response from Japan's No. 2 telco, KDDI, which is keen on rolling out standard NFC.
Last month it announced the launch of its first NFC phone model, the Samsung Galaxy S II, though there are few places for subscribers to use it in Japan since the phone does not also support FeliCa. KDDI has already held NFC trials using PayPass.
The telco might determine a launch of Google Wallet would attract much favorable publicity in Japan, even if acceptance points were limited.
The Google Wallet now uses an embedded chip for its NFC applications in the U.S., though Google said it could anchor the wallet to SIM cards, as well.
Google Also Looking to Europe
That would be necessary particularly in Europe, where mobile operators take a decidedly SIM-centric view of NFC. Google would have to rent space on the operators' SIMs. But Google is believed to be receiving a cool reception from such large operator groups as Vodafone, Telefónica and Deutsche Telekom, which have their own mobile wallet programs.
And other operators in such countries as the United Kingdom, Germany, the Netherlands, Sweden, Denmark and Hungary, are in the process of forming joint ventures to develop wallet platforms that all the major telcos in the countries would use. The NFC JV concept among operators hasn't yet gotten the seal of approval from European regulators.
The European telcos, like their American counterparts in the Isis consortium, don't want to be cut out of the revenue from NFC as they have been from the dramatic growth of apps. The telco posturing doesn't preclude the introduction of the Google Wallet in Europe, though adds another hurdle to a launch.
Bedier, in his presentation in Barcelona, prefaced his remarks by saying, "it's very early days" for the coming era of mobile commerce, adding: "It's hard to know what will happen over the next five years."
The Google Wallet is approaching its six-month anniversary since launching Sept. 19 in New York, San Francisco and three other U.S. cities, and Google has yet to announce a new telco or banking partner and has added few new merchants accepting the wallet.
But while Bedier said Google will "continue to learn" as it rolls out the wallet, he mentioned no plans for a change of strategy.