Giesecke & Devrient Latest to License Mifare Technology for NFC SIMs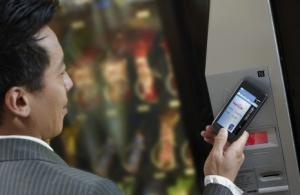 Germany-based Giesecke & Devrient is the latest major smart card vendor to license Mifare technology from NXP Semiconductors, enabling G&D to put the transit fare-payment technology on its NFC SIM cards.
G&D follows two other major SIM suppliers, Gemalto and Oberthur Technologies, both of France, in licensing Mifare for NFC SIMs.
All three would be able to use any of their semiconductor suppliers' chips to offer mainly high-end Mifare applications on NFC SIM cards to transit operators and other service providers wanting to commercially launch NFC. Besides transit fare collection, those applications in NFC phones could include event ticketing, customer loyalty and access control.
Both G&D and Oberthur also are charter members of the OSPT Alliance, which is developing a competing technology to Mifare, which was announced two and a half years ago.
A spokesman for G&D said the vendor's Mifare license is not in any way a signal that the card vendor is backing off its commitment to OSPT, which is short for Open Standard for Public Transport.
"Mifare is the most accepted technology in the market, and G&D wants to support technology for both the open solution, OSPT, and also Mifare," he told NFC Times. "It depends on the customers. That's why we support both."
NXP restricts the licenses for its valuable Mifare franchise. Besides Gemalto, Oberthur and now G&D, only chip makers STMicroelectronics and Renesas Electronics have licenses to produce chips supporting Mifare DESFire or Plus on SIM cards and dual-interface chips for bank cards. NXP also produces chips for Mifare, of course. That's in addition to earning royalties on the Mifare licenses.
UPDATE: Chip makers Infineon Technologies, Samsung Electronics and Inside Secure have generally been locked out of Mifare licenses by NXP, though Infineon does have the right to produce chips compatible with Mifare Classic thanks to a grandfather clause from an earlier contract. This enables the chip maker to produce secure elements, but only using the low-security Classic technology. Infineon, Samsung and Inside all are members of the OSPT Alliance. END UPDATE.
Some transit authorities are moving to more secure Mifare to get off of the hacked Mifare Classic technology. But Classic is still the most widely supported Mifare technology on cards and on what NXP estimates are 50 million Mifare-enabled terminals globally.
According to G&D, its Mifare license would enable it to produce NFC SIMs that are also compatible with Mifare Classic terminals. The application would have to support Mifare Plus to have the compatibility with Classic.
But while there are already a lot of Mifare-enabled transit fare-collection terminals in place, especially in Europe and Asia, transit authorities are having a difficult time making a business case for commercially launching NFC.
In addition, the next version of software used to manage Mifare applications on secure elements in NFC phones, Mifare4Mobile, has been delayed.
According to the Mifare4Mobile Industry Group, this next version, Mifare4Mobile 2.0 specifications will include some important new features, such as full support for Mifare Classic and Mifare DESFire EV1, plus support for multiple TSMs, compliance with GlobalPlatform 2.2 specifications and end-to-end security between services providers and their Mifare applications.
UPDATE: NXP told NFC Times that the next version of Mifare4Mobile is planned for release in the third quarter of 2012. The chip maker confirmed that Mifare Plus implementations on SIMs are backward compatible with Mifare Classic terminals. END UPDATE.
G&D's trusted service manager unit is part of the Mifare4Mobile Industry Group, as are most competing TSMs.
The Mifare licensing deal, however, does not relate directly to Mifare4Mobile, but to the Mifare application security protocol itself, which G&D now can offer on Mifare-enabled NFC SIMs to the transit operators and other service providers.
G&D and Oberthur, while members of the OSPT Alliance, clearly want to cover their bets by offering both Mifare and Cipurse, which is why they have agreed to pay licensing fees to NXP when they ship Mifare-enabled SIMs.
Besides G&D and Oberthur, Infineon and Inside co-founded the OSPT Alliance, using Infineon technology, in early 2010. Besides Samsung's semiconductor unit, Chinese card vendor Watchdata and a couple of other organizations have since joined.
UPDATE: OSPT executive director Laurent Kremer told NFC Times the group expects the first announcement of a Cipurse-certified product to happen soon, around the beginning of the third quarter. END UPDATE.
The chip makers in the alliance likely cannot get new Mifare licenses from NXP, since they compete directly with the Netherlands-based chip maker.
Infineon and Samsung are both major smart card chip makers, and Inside Secure is one of two chip suppliers, along with NXP, outside of China believed to be shipping chips for NFC phones the past year.
UPDATE: By licensing Mifare to the three largest SIM vendors, Gemalto, Oberthur and G&D, NXP covers nearly all of the suppliers of NFC SIMs that might be sourced by mobile operators to support Mifare fare-collection applications.
Infineon and Samsung combined supply more than 60% of global SIM chips, and the chips they supply to the three SIM vendors, could support the higher-level Mifare applications, said one chip vendor. But he noted that the Mifare DESFire or Plus implementations wouldn't be implemented in hardware.
"There are software licenses for NFC; the three main card players have the license now to implement on SIM cards," he said. "We have to see whether software licenses achieve the same as a hardware implementation." END UPDATE.