Australian Bank Launches PayPass Trial with Samsung Galaxy S III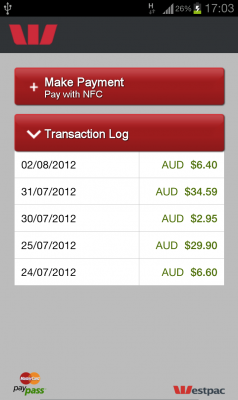 Australian bank Westpac, along with MasterCard Worldwide, today launched an NFC trial that puts a MasterCard PayPass debit application onto SIM cards that run in the Samsung Galaxy S III.
The three-month trial is being held among 100 employees of the bank and vendors on the project, Westpac told NFC Times. The PayPass application is running on SIM cards, which use the mobile network of telco Optus, though the telco is not taking an active role in the trial.
The trial enables users to tap the Galaxy S III to make purchases at point-of-sale terminals that accept MasterCard PayPass, which includes more than 80,000 terminals in Australia, a Westpac spokeswoman said.
Westpac, one of Australia's big four banks, is not committing to rolling out NFC yet, but Australia, with one of the highest penetrations of contactless POS terminals worldwide, is a likely hotspot for future NFC commercial launches. Others among the big four banks have held NFC trials and, in the case of Commonwealth Bank, a very small commercial launch of mobile payments using an iPhone attachment.
Despite the plethora of NFC trials held globally over the past five years, including many involving actual consumers, there is still a need for an employee trial like the one Westpac has launched, said the spokeswoman.
"Enabling NFC payments requires a number of parties to work together to collaborate and establish capabilities and processes," she told NFC Times. "This takes time and effort to ensure everything works smoothly and effectively across the parties. We want to make sure we get this right and have a seamless and simple customer experience."
She added that only recently have NFC phones become more broadly available. In addition, the bank wants to make sure that it can add card details to SIM cards securely.
France-based Oberthur Technologies will be serving as trusted service manager for the trial, though the application will not be loaded or provisioned over the air by Oberthur, which will preload and prepersonalize the PayPass debit application on the NFC SIMs used in the pilot. Oberthur is also supplying the SIMs.
MasterCard has certified the Galaxy S III to run PayPass on approved NFC SIM cards. The payment network also has certified the phone to run its applications on embedded chips, used now for the Google Wallet in the U.S.